DTC Hot Takes: Television Ads, Online Retail, YouTube Strategy & Inhousing
By Scott Ginsberg, Head of Content, Metric Digital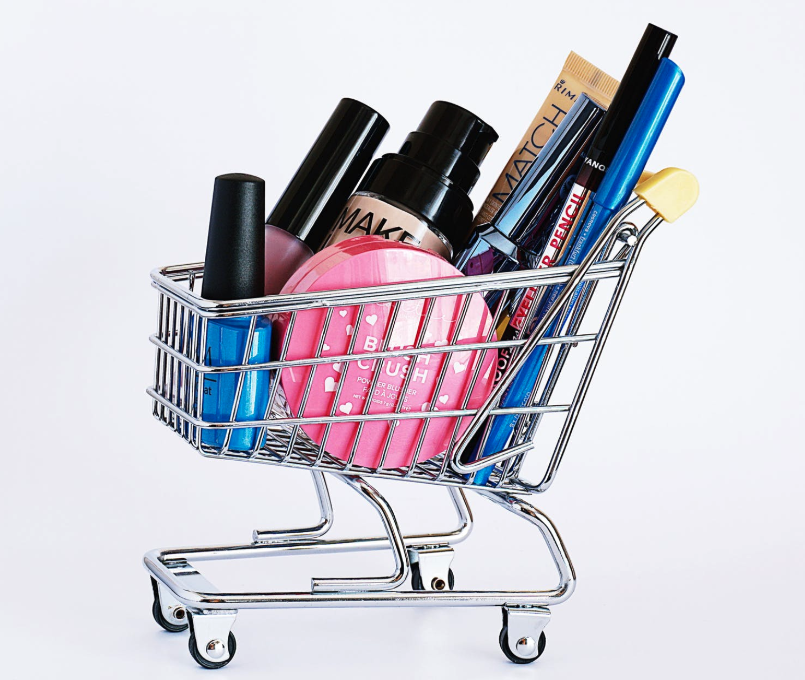 Our team members are often asked to comment on digital marketing news, trends and product launches in major media outlets like Digiday, AdWeek, WordStream and more, so we wanted to recap several highlights to help you make this year your best ever.
Whether you're on the brand side, tech side, agency side, vendor side, or any other part of the performance marketing ecosystem, think about your company can leverage these DTC hot takes to grow in 2020.
DIGIDAY
February 11, 2020
When it comes to live TV events, advertisers go all out
Kristina Monllos writes about how YouTube's presentation on sequencing bumper ads taught us that it's more memorable to see multiple ads, and it catches people who weren't watching during one spot or the other.
Metric Digital CEO Kevin Simonson commented on the issue:
"While millions of viewers are watching a broadcast at home, they might also be gazing at their phones. So an advertiser's use of more than one spot to make sure audiences are aware of the brand might be a logical move. And marketers are usually able to negotiate a discount for purchasing multiple ads during an event like the Oscars or the Super Bowl."
How is your circumventing device distraction by reaching customers on multiple touch points? If you want to learn more about how our agency think about omni channel marketing, read our previous post on Google's announcements.
BIGCOMMERCE
JAN 24, 2020
14 Trends Driving Online Retail In 2020
Scott Ginsberg, Head of Content, Metric Digital adds:
"More and more brands are competing for the same eyes. Facebook's algorithm rewards video and motion-based creative that are more likely to hook your audience quickly. And customers are also more demanding, impatient and curious than ever before. Make sure you understand the ins and outs of Performance Ad Creative that doesn't only look cool, but also drive your conversions. Using those channels intelligently is the best way to make sure your brand will be uniquely positioned to stand out in the continually changing digital marketing landscape."
Are you integrating your paid, email, search and messaging channels so they work together to stand out amongst competitors? We wrote about this a few months ago, as it relates to increasing average order value and repurchasing. Enjoy!
DIGIDAY
JAN 20 , 2020
With an influencer advisory board, Clorox is changing up its YouTube advertising strategy
The Clorox Company is building an influencer advisory council. The company is aiming to use the council, which will be comprised of hundreds of influencers, to help it better understand the type of content that will resonate with such individuals and their audiences. The consumer goods company also wants to fashion a more collaborative content-creation arrangement between these influencers and its organization.
Metric Digital CEO Kevin Simonson says:
"Placing more of an emphasis on the Clorox brand's use of YouTube makes sense to. It's smart for a larger brand like Clorox that is focused on branding more than strict ecommerce. Tracking how well the work is performing will likely be difficult. Virality is a difficult thing to manufacture and the lift in sales, which will mostly come through third parties in their case, will be difficult if not impossible to measure."
Are you leveraging tools to actually measure and clearly define which influencers are performing well and which aren't? Check out our recent Facebook sponsored case study for more details on this: How We Used Influencer Content To Help Mizzen+Main Garner a 3X ROAS Within Prospecting Efforts
DIGIDAY -- JAN 14 , 2020
A huge advantage: Inside Policygenius's in-house agency team
Policygenius isn't alone. In-house creative teams have become more popular in recent years, especially among startups and direct-to-consumer businesses; these companies believe this arrangement helps them operate faster, be nimbler and provide them more control over their marketing. That said, Metrick and Downing have worked with external agency partners on various Policygenius executions or projects and expect to continue to do so. "We might use one-off external agencies but the core structural nuts and bolts sits with the company," Metrick noted.
Metric Digital CEO Kevin Simonson with more insight:
"Using a hybrid model of tapping agencies as needed as well as an in-house team makes sense for a company like Policygenius. There is no one size fits all solution for any company, large or small, when it comes to an agency and/or in house arrangement on paid media. Companies that recognize an area where they lack experience often work with agencies."
Are you aware of the strategic advantages of hiring an agency, as opposed to building an in house marketing team on your own? Learn more about inhousing and why brands are taking ownership of digital marketing.
# # #
Whether you're on the brand side, tech side, agency side, vendor side, or any other part of the performance marketing ecosystem, think about how these hot takes apply to your organization.
We'll be back in a few months with another roundup of Metric Digital's media insights. Thanks to the awesome editorial teams at Digiday and BigCommerce for including us.
If you have a DTC hot take of your own, leave it in the comments section!
Get our tips straight to your inbox, and start driving revenue today.
Thanks!