DTC Recap: What We Learned In 2019, And How To Win In 2020 (Insert Hindsight Joke Here)
By Scott Ginsberg, Head of Content, Metric Digital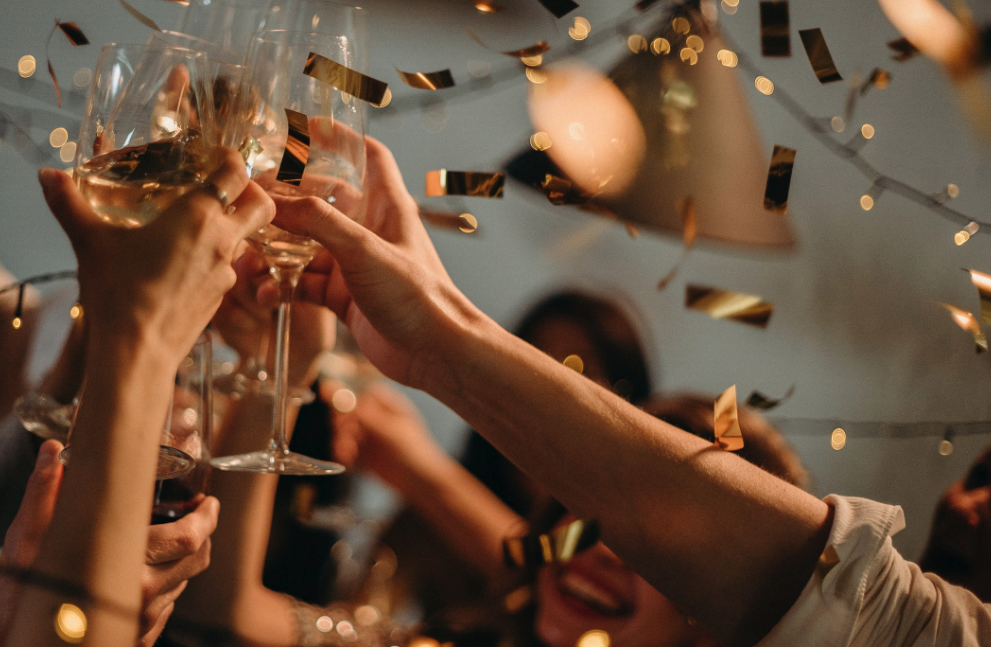 Woohoo! 2019 has come and gone.
It was an amazing year for us here at Metric Digital, not only for our clients and partners, but also for our employees (we almost doubled in team size!). Hopefully you and yours wrapped the year feeling positive as well.
As we kick off this new decade, we wanted to revisit several critical DTC performance marketing topics we explored in 2019.
Our team members are often asked to comment on digital marketing news, trends and product launches in major media outlets like Digiday, AdWeek, WordStream and more, so we wanted to recap several highlights to help you make this year your best ever.
Whether you're on the brand side, tech side, agency side, vendor side, or any other part of the performance marketing ecosystem, think about your company can leverage these DTC tips to grow in 2020.
Disrupt or be disrupted
Our friends at BigCommerce authored a monster post called The 17 Ecommerce Trends + 96 Online Shopping Stats Fueling Sales Growth. They asked us for our predictions and advice on the following questions: What will change in retail in 2019? If you started a brand now, what you focus on for long term, sustainable growth? And if you were heading up a large, legacy brand, what would you focus on for 2019?
Here was our position, via CEO/Co-Founder Kevin Simonson:
"Disruptor brands are taking share from established brands for two reasons. They're better at performance marketing, and they're better at user experience. For these legacy brands to stay relevant, they need to change their metrics. Large brands drive Reach & Awareness as an objective, whereas the Disruptor Brands focus on Conversions as an objective."
Test like your company's life depends on it
Sales Layer published an awesome piece called Do retailers dream of electric shipments? AI & online shopping. They write how businesses recognize that artificial intelligence systems will allow them to gain competitive advantage, improve their workforce, and develop new products, services, business models, and market expansions.
We couldn't agree more, via COO Ryan Markman:
"AI will help brands create customized experiences that make the individual more likely to purchase. Machine learning will improve the efficiency of targeting digital advertising, and it will make companies better at forecasting demand and creating products people want. The secret most companies miss is, you have to test. Even if your budget is low, test everything. Engage your curiosity like your life depended on it."
If you want to learn our approach to performance marketing testing to 2020, read these strategies.
Not using Facebook's Product Catalog is a wasted opportunity
WordStream ran a comprehensive post called 22 Facebook Marketing Tips for Small Businesses on a Budget. Their editors asked us for insight on finding the right audience and offering up content and experiences they'll value, even with a limited budget.
Kevin Simonson, CEO/Co-Founder, recommended this:
"Not using Facebook's Product Catalog ads is a wasted opportunity. This template is a surefire way to create a rich browsing experience for shoppers, encouraging greater product discovery and engagement. It's also the perfect tool for implementing dynamic retargeting. Not to mention, it allows you to connect an existing catalog from another platform, such as Google. One of our ecommerce clients saw sales from Facebook remarketing increase by about 300% after implementing Facebook's product catalog. their ROAS went from 600 to 3000% and their CPA dropped from $45 to $9."
To win the performance creative game in 2020, log on to our Ad Creative Bank, our tool that uses data to show which Facebook and Instagram ads drive conversions.
You don't have to sell on Amazon to win there
Digiday's fascinating article, How Masterclass is using Amazon advertising, shows how the online learning platform finds potential audiences for its classes by hyper targeting a specific hobby, i.e., photography, dance, etc.
Pretty savvy, huh? If your DTC brand wants to learn from the best, try this:
"Even if your brand doesn't sell products via Amazon, test ad buys on Amazon. The data and audience targeting capabilities can contribute to growth. If somebody was buying books to learn about a topic, you could use Amazon's DSP to target and advertise to those people on and off of Amazon. We're doing this for some of our ecommerce clients."
To grow your knowledge on audiences and targeting, read many of the best practices we debunked on our blog.
There's no more competitive place than people's inboxes
Privy's content team collaborated with Metric Digital last year on a series of posts, the first of which we wanted to draw your attention to: You've Got Their Email, Now What? Best Practices For Converting Browsers Into Buyers.
Cory Smith, our VP of Email, lives and breathes this stuff. He's worked as in house email specialist at brands like Etsy, Makerbot and Cheetahmail, but he's also a rabid consumer of email. When hundreds of emails are delivered to his inbox each day, he pays attention. And the patterns have taught him a lot:
"If you're apprehensive about the amount of email that you're sending, here's some peace of mind for you. Let's say your emails get a 25% open rate of all the people you send them to. That means there is a one in four chance that people aren't even going to kind of see that message in the first place. So don't sweat it. Let the numbers put it in perspective. For merchants who are highly concerned about over saturating customers, you can always a/b test it. Let one segment one get every single email, let another segment hold some users out, see what happens, and adjust accordingly."
Use broad targeting for video ads on Facebook
Digiday also published the informative piece, As the wedding industry goes DTC, ring company Manly Bands is rethinking its advertising strategy. Our opinion is that display is far less effective at driving conversions at a low cost-per-acquisition than Facebook and Instagram or other ad types within Google like Shopping, Search, or YouTube. Display can make a positive contribution as part of a larger marketing mix strategy, but even then, it should be a relatively small amount of the overall marketing budget compared to the other channels.
Here is additional insight on this topic:
"Using broad targeting for video ads on Facebook and Instagram makes sense. Facebook has been getting better at broad targeting. In short, it's less about targeting audiences in terms of interests and behaviors that Facebook defines and more about targeting signals that Facebook collects, which can be through broad audiences."
Use beta tests to unlock new ad inventory that converts
Finally, AdWeek's end of the year post, As New Brands Join Instagram Checkout, Users Get Notified via Email, reported how Instagram continues to add new tools to its Checkout feature, which is still in closed beta. In October, the company started testing an augmented reality shopping experience with select brands, and now, it's testing promotional emails that encourage users to shop from brands and check out on Instagram.
Metric Digital is working on testing out the email tool and seeing if brands can gain any lift. Here is our position:
"After working with Facebook for years, they're doing what they almost always do, which is testing a new advertising product with select disruptor brands, like a couple of our clients, in what's free ad inventory for them. If history repeats itself, they will continue to send free emails until the new product, in this case curated emails you can shop, is so compelling to users that they can charge for ad placements in the email, unlocking new ad inventory and the advertising revenue that comes with it."
Whew! What a year, indeed.
And 2020 is going to be even better.
If you follow the trends, insights and tactics outlined in our recap, your DTC brand will increase its chance of seeing explosive growth.
Happy New Year!