How Arri Bagah Helps Brands Make Six Figures Figures A Month With SMS Marketing
By Scott Ginsberg, Head of Content, Metric Digital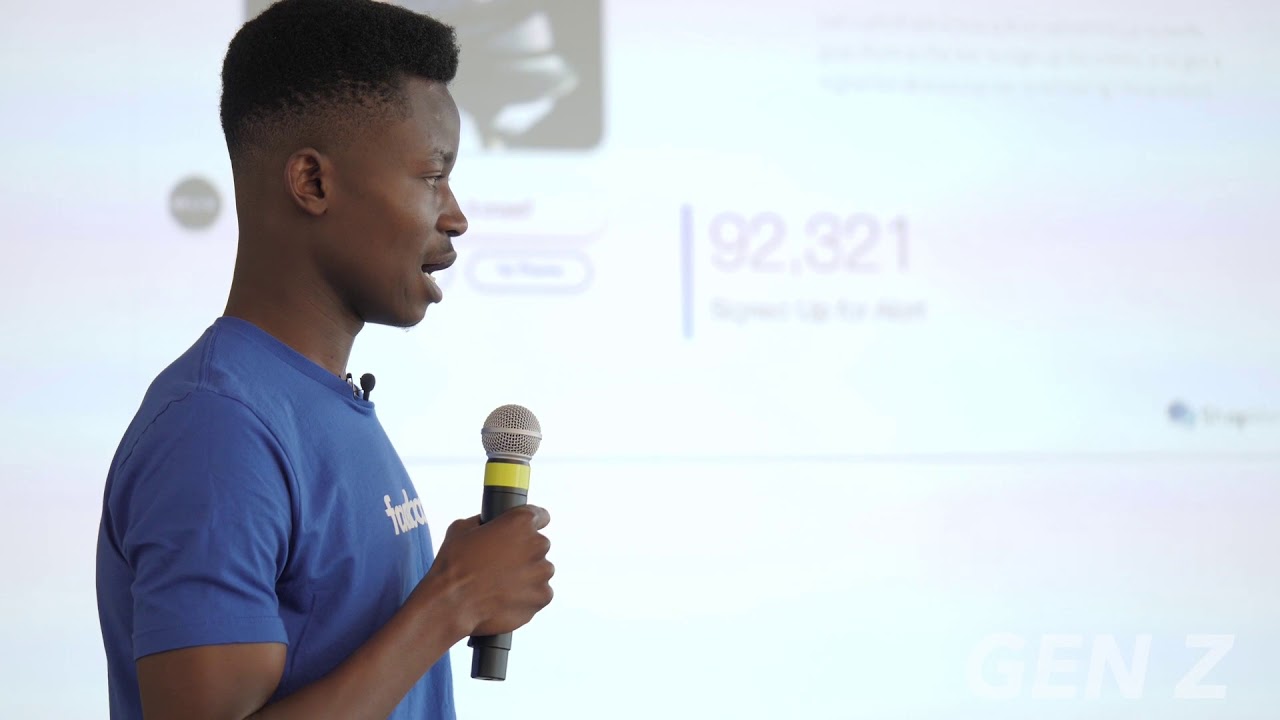 Everybody texts.
Arri Bagah knew this years ago.
After immigrating to the US from Togo, West Africa at age thirteen, he later became a computer science student who learned coding to make money as a side hustle. After college, (he laughs about how he dropped out twice!) he spent two years in the army, then jumped into the nascent world of messenger marketing with an agency. What a journey
And that's when Arri realized something:
Texting has become the dominant form of communication. Which means there is a massive opportunity here to create value for brands and consumers on that channel.
Fast forward to today, and Arri has quickly become a thought leader in the mobile messaging space. Through his company Conversmart, he has helped his customers generate millions in additional revenue by looking outside the traditional marketing channels.
In this DTC spotlight piece, we sat down with Arri to talk about mobile trends, customer acquisition, omni channel integration, teeth whitening, mattresses, and much more!
Let's talk broadly about acquisition for DTC brands. How should they think about this task differently than other retailers?
Recently, we've already started to see the cost of acquisition increasing. Particularly via paid social, which is more crowded and competitive than ever before. As such, brands must explore other newer channels like sms and messenger; and old classics like email, so they can retain more customers. If brands are not heavily focused on building their audiences that they can reach out to and create value for outside of Facebook and Instagram, scaling while staying cost efficient will prove to be difficult.
This wasn't the case two to four years ago. Impressions had a cheaper cost per click and cost per purchase, which is why every brand started getting into the paid social game. Everybody started running Facebook ads. The secret was out. Experts were telling brands to be smart and to buy now while the inventory was cheap, and they did. Which brings us to where we are now. The channels are crowded, which not only makes ads more expensive, but makes standing out more challenging.
How have acquisition channels changed in the past few years, and how might they continue to evolve in the future?
There's no way around it: You must go mobile first. If you look at the traffic split for ecommerce brands, on average, there is a 67% mobile to 33% split on desktop, according to 2019 data. And that's probably on the low end. Companies have to meet this new generation of customers where they are, which is on their phones. If a potential buyer is browsing your website on their mobile device, they are communicating to your brand that that's where they want to connect with you.
Should email teams be concerned?
Not at all. We're preaching the exact opposite. Keep doing your email marketing, and add on these new channels to give your brand the boost it's looking for. Historically with our clients, adding more channels has never decreased revenue. Because now they're able to reach customers where they are. Brands are able to let customers decide where they want to interact, and they get to convert on the channel they prefer. It leads to greater customer lifetime value.
Brands often ask me how they can measure incremental revenue, without stealing from other channels they're current using. But it doesn't work that way. Adding a new channel is likely to spike revenue and create an incremental lift in revenue across the entire funnel.
What types of DTC brands surprised you with their successful performance on sms, chat and messenger marketing?
One of our clients sells pet products. The audience skews older, so the assumption might be that such a demographic wouldn't be as adept with their phones from a customer experience perspective. But texting performance has been through the roof. When we send helpful content to them, they really respond.
It reminds me of the political candidates, who have been using text to reach older demographics for years. Obama used it during both terms. Trump has been using it since his first campaign. And many other politicians have followed suit. What's interesting is, these customers are now predisposed. Even if they haven't thought about the channel of their phones in the context of ecommerce, we were thrilled to see that they adopted so quickly for a pet brand.
Lesson learned, don't overlook an entire market segment just because of their age.
Conversamart wrote the number one messenger marketing guide on Shopify Plus. What motivated you to write that?
We operate in a fairly new space. And brands are curious about which channels are out there, and how they should implement them. The problem is, the average marketing executive at a DTC brand doesn't know what the first step is.
Where do I start? What should be my strategy? In what order should I execute?
Sadly, too many brands try to invest outside of social and search with channels like text, chat and messenger without maximizing the channels. This book we wrote shows brands step by step exactly what to do, without having to hire someone to do it for them. Obviously, we'd love for them to hire Conversmart as a vendor, but we understand that's not always the optimal solution for every brand, so we felt it was our responsibility to educate and connect first.
Let's say a brand does execute this channel themselves. Who physically does this work on the marketing team? Director of Emojis?
That would definitely be a cool title, although we've seen brands hiring for the role of Director of Messaging or Head of Conversational Marketing. It's a job that doesn't really exist yet, but then again, twenty years ago, Direct of Social Media didn't exist either. It's the nature of the digital marketing landscape.
Brands who are driving real results with this channel are viewing it similar to email marketing, in that it's a communication channel. And so, if your company already has someone who's really savvy with automation, setting up pre and post purchase flows, executing broadcasting, that same skill set can be applied to text and messenger.
The mistake companies make is when they bring misconceptions from past experiences. Let's say you're a marketing executive who wants to implement a text messaging strategy for the new year. Awesome! Just make sure that during your strategic planning phase, you're not casting broad assumptions about millions of people and their relationship to a certain channel. It can limit the amount of revenue you can generate.
Avoid comments like this:
"We better not text our customers more than once a month because they're probably going to get annoyed."
How do you know that? What if people love hearing from you? Just because you personally would not want to get a text from a pet brand, doesn't mean your customers are the same. Remember, you are not your target market. Take yourself out of the equation.
One case study comes to mind. Snow, the teeth whitening brand, was running a text messaging strategy that netted about $38,000 per month. Based on their numbers, we believed there was a potential to earn five times that amount. And as you might guess, there was some skepticism from their team. What brand wouldn't have their doubts? But our team took over their account and earned $141,055 in only thirty days.
It proves that you need an experienced partner who knows how to execute on a conversational marketing channel. Someone who knows what strategies work for which brand, and how to maximize the opportunities unique to the tool.
Can you talk more about the idea of taking yourself out of the equation?
This is huge. Let me say it again. You are not your customer. Period.
According to the WSJ, seventy three percent of the citizens of this country make less than fifty thousand dollar per year. Which means customers might be looking for deals that they're willing to wait two or three weeks to receive, if that helps them save on shipping costs. It's important to respect that. Have compassion and empathy.
I bring this up because when the founder of Wish, the ecommerce platform, was raising money in the early days, a lot of their potential investors said no one would buy a product for five dollars and wait two weeks to get it. Wish is an eleven billion dollar company now.
Your customer's real life situation may be profoundly different from yours, as the marketer. Be careful not to make any closed minded assumptions that alienate your buyers. That will ultimately hurt your potential for generating revenue, and more importantly, customer lifetime value.
How does copywriting for text marketing differ in this channel versus, say, paid media or email marketing?
Keep it short. One hundred and sixty characters max. Next, be more casual. Just like you would when texting a friend. Also, be friendly, however you define that. Interact with words in whatever way would help you stay on brand, but also keep the messages conversational.
And let's not overlook the importance of leveraging creative to supplement copy. Sending a gif or image versus a normal text makes a huge difference in the conversion rate. We've run split tests many times, and motion graphics of your actual product really engage the buyer. It shows customers exactly what the item looks like, engages them and keeps their attention far longer than just text.
You worked with Tuft & Needle, the DTC mattress company. That industry has exploded since Casper became the bedding startup darling. How did messenger help this brand stand out through growth marketing?
We built a quiz flow that allows people to go through it and figure out the best mattress for them based on how they answered the questions. It's become one of the brand's top performing retargeting funnels. They're getting a 28x ROAS on this funnel. Tuft & Needle has become expert at engaging users at the top of the funnel. If your brand has a wide range of products or products that require some explaining, product recommendations, quiz flows can be a powerful strategy.
Okay! One final question. Did you really drop out of college twice?
Yes. I was presented with some incredible opportunities that I couldn't pass up, so in two different instances, I left school to follow my passion. The first time was for professional video gaming, and the second time was for entrepreneurship. And it was the best decision I could have made. Those experiences gave me the boots on the ground experience to build my own expertise in the mobile messaging space, and my company and its clients are better for it.
P.S. Mark Zuckerberg only dropped out once. But I did it twice. Take that!
# # #
Thanks Arri!
To get a free consultation on how Conversmart can help you turn SMS and Facebook Messenger into performance marketing channels, contact here.
Also, join some of the Metric Digital later this year when Arri launches DTC DAY, the largest DTC conference in North America. We'd love for you to join us! 1,000+ DTC CEOs, executives, managers and enthusiasts will be there to learn and share how to grow in 2020 and beyond!