How to Retain As Much On-Site Traffic As Possible (And Maximize Your Paid Media Efforts)
By Regan Colestock, Senior Email Specialist, Metric Digital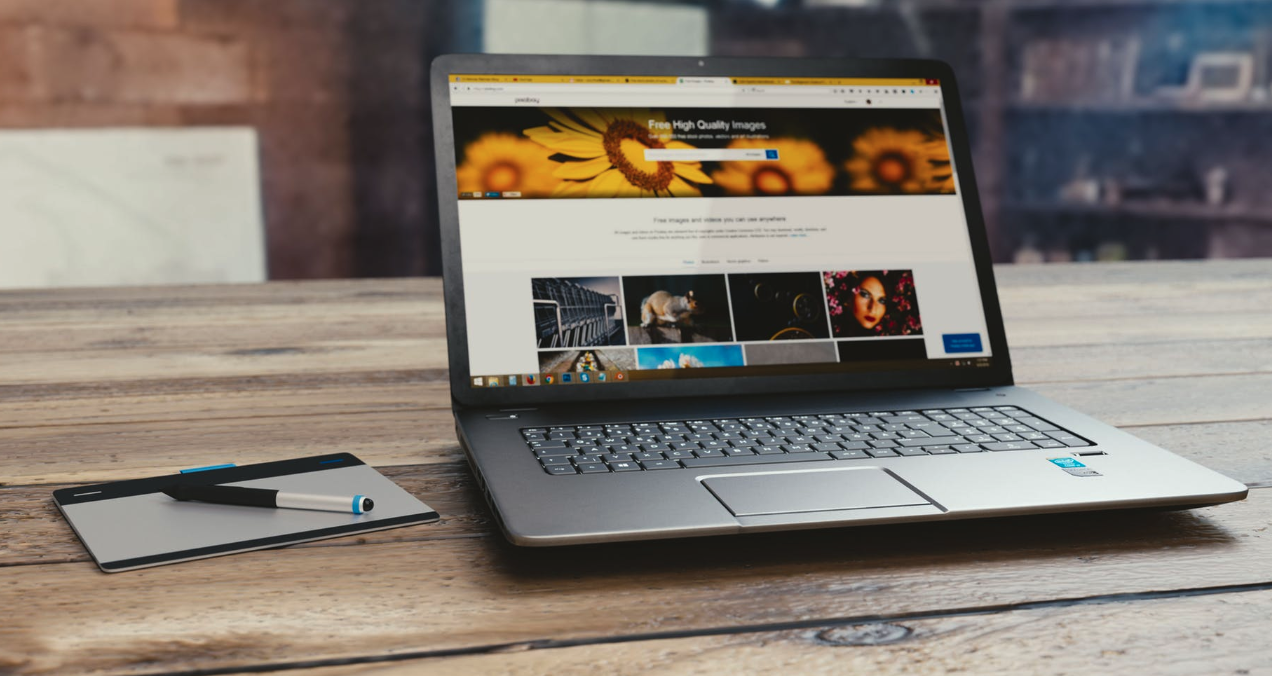 As an email team, it's natural that our focus falls to everything inbox-related: deliverability, subject lines, great content.
That said, we should pay attention to the entire customer journey. When, where, and how do customers subscribe? At what point do they convert—or leave?
It's important that the journey flows. We'll often coordinate with our Paid Advertising colleagues to discuss ad targeting and any email messaging that complements the goals for that audience and campaign, for example. But there's more than narrative cohesiveness to consider. As performance marketers, we're on the lookout for any timing, targeting, incentive, or content oriented changes that capture more user interest and ultimately add up to a big impact on the bottom line.
Which is all a lead-in to what we're really talking about today: the on-site subscribe.
For DTC brands of any size, healthy volume in your email list is going to be a key asset. What we want to focus on here is how to make the most of your paid and organic advertising efforts by retaining as much on-site traffic as possible.
Do Something.
For most stores, "do something" means starting with an on-site lead collection form.
At the moment, there are three standard touchpoints for email subscription once people get to your site.
One is the checkout opt-in—a customer ticking the box for "Sign me up for marketing" as they fill out purchase details. Purchasers are already giving you a vote of confidence with their dollars, so most customers are enthusiastic enough at this point to opt in. This is going to be a significant source of volume for your email list, and a highly-qualified one at that. But short of making sure that opt-in is clear, easy, and functional, this channel is pretty by-the-book.
Another opportunity is to supplement the on-site browsing experience with a passive email collection form baked into your header or footer. This is a nice-to-have, especially for anyone particularly curious about your brand. But sign-up rates here are going to be in line with that "nice-to-have" nature. Subscribing to email is an afterthought to browsing and buying for most store visitors, so—while there's more room to play around here with design and language—a passive form alone isn't going to drive the volume you need to sustain an email list.
Our third opportunity, and the most fluid one, is a triggered registration form. Some kind of interstitial that actively greets the visitor, and incentivizes email subscription. While pop-ups are the norm for ecommerce stores now, there are some understandable reservations about using them, given how many bad ones we've all been annoyed by—especially in the earlier days of the internet.
On that note: a couple counterpoints from a recent convert. First, the internet is learning that spammy tactics don't work in the long run, so the era of poorly designed, overkill pop-up is dying off (same as poorly designed, overkill emails). Which means our bar has been set higher, and for triggered forms that are done well, visitors are more likely to take notice.
Second, a couple case studies.
(Note: the charts below have been anonymized to protect proprietary client data—but the trends are clear!)
Most DTC stores live off their brand identity; for the client below, this is especially so. They sell branded apparel, accessories, and home goods, so keeping their marketing voice in tune with the brand is critical, as is encouraging a real sense of insider community with their fan base. Anything too generic or commercial is an immediate turn-off for their site visitors.
We worked together to add a triggered sign-up form to their site that would play off their brand voice and visuals, and let it run for a few days to see what would happen. Long story short, here's a map of their email list growth once the pop-up launched: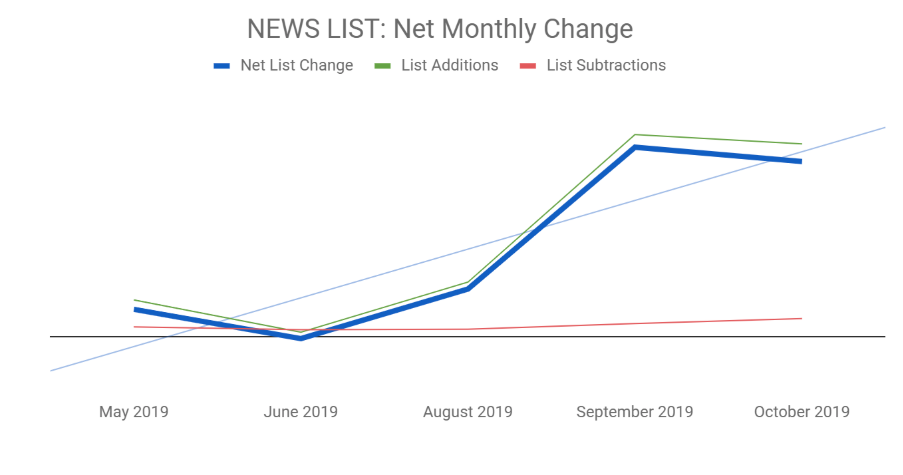 And the corresponding lift in revenue: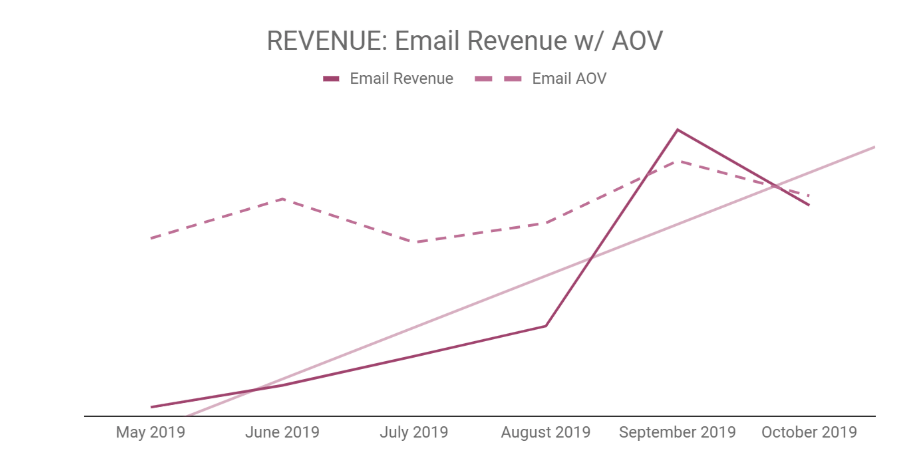 We can isolate the effect even more by checking in on the stats of their welcome email: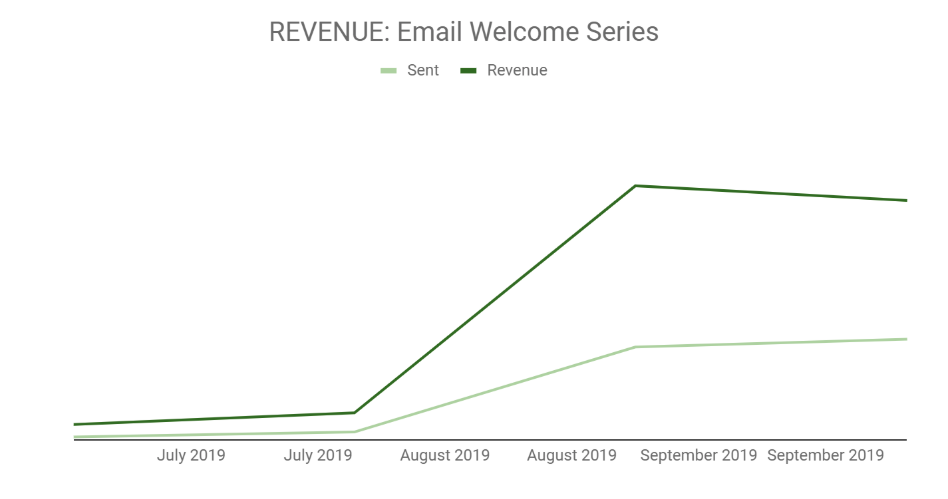 What about engagement and unsubs? Was this mass of new leads any good? As you can see, our new subscribers kept opening and engaging at the same rates as existing leads. The good news about going from nothing to something is that there's a lot of ground to gain.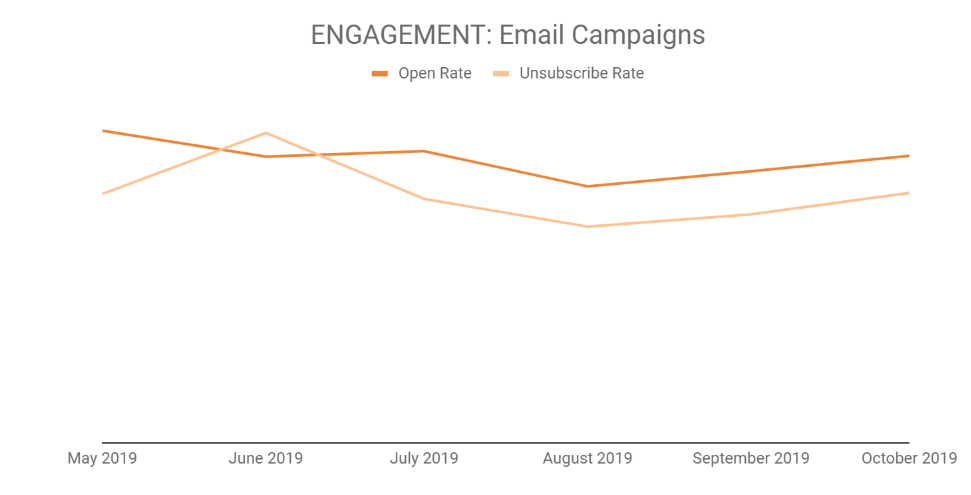 And once you've got it going? One more case study from a different store: Be sure to check in on your reporting. Here's a visual warning on what happens in the absence of a pop-up—i.e. when your triggered lead form gets disconnected for a month:
2.
Use Your Intuition. Then Test It.
So, you're convinced to set up a triggered form—or you already have one. How do you make the most of it: where should it appear, when? How often? What's the CTA?
Same as an email campaign or a paid Facebook ad, there are several microdecisions to make that will scale up to have a big impact.
Starting from your intuition isn't a bad idea. Design the form mesh with your overall site design and voice; make sure it has a single clear CTA. Test it out yourself to consider how you'd respond.
Once you've been running for enough time to have a baseline read on your KPIs (lead capture rate, sign-up rate, conversion rate), it's time to start testing.
The trigger itself is a good place to start. Here's a test we ran between an exit-intent trigger versus a time-delay trigger using the exact same creative: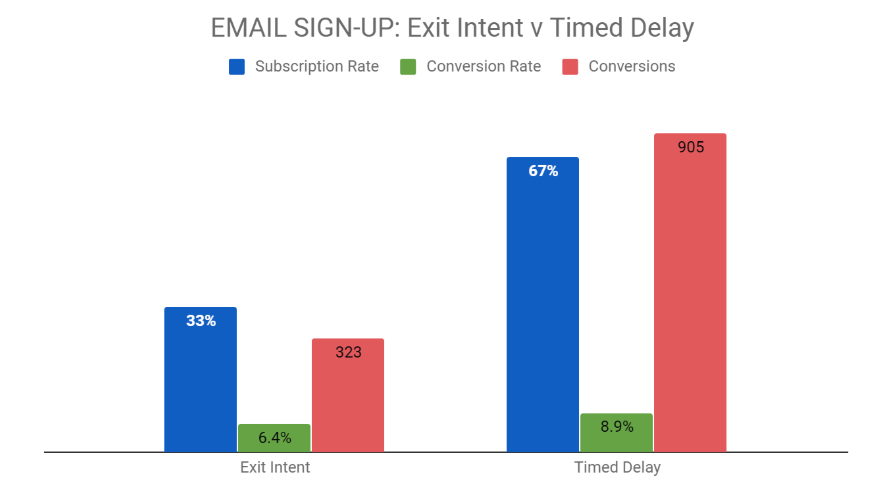 Another easily-forgotten assumption: how big should your form be, and how should it display? While launching their SMS program, one client changed their mobile form from a footer slide-in to a full-screen cover (with a clear, easy opt-out!). That simple change led to a major shift in their sign-up volume, amplified by the fact that most visitors will arrive on mobile: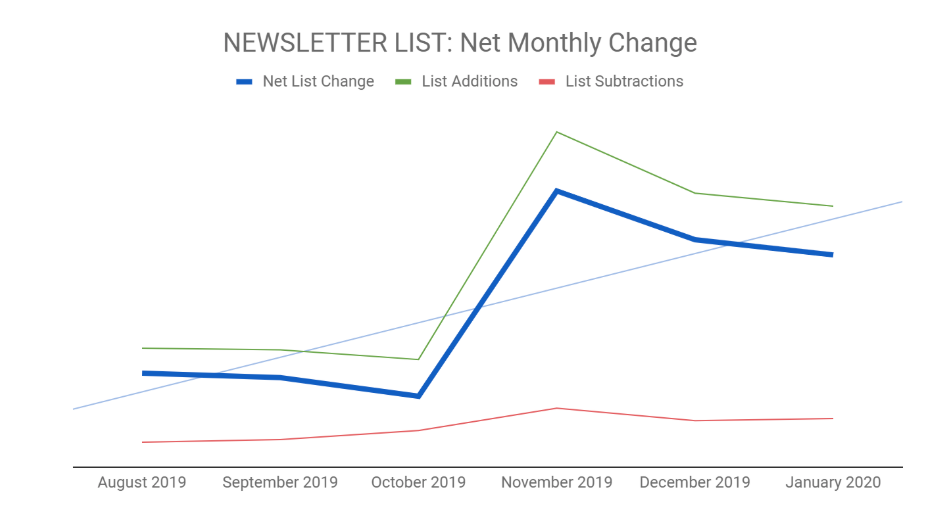 3. Keep It Fresh.
While we recommend fine-tuning triggering, targeting, and incentive, content can make a difference as well.
We worked with several of our clients to create form variations specific to the holiday period, and while we saw distinct changes, they weren't always as expected.
For example, here are the rates at which visitors subscribed and then converted via one store's holiday promotions, compared to a standard baseline: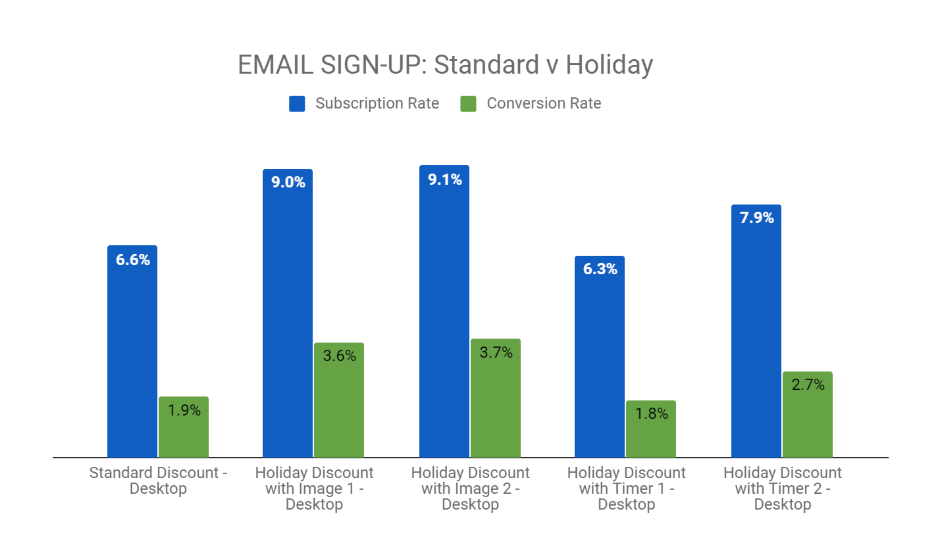 Not every holiday variation was a clear winner. The only clear gains here were for variations with models, which the standard variation doesn't use. And note this is for desktop results; we saw even smaller differences on variations for mobile.
Similarly, we tested matching promo to pop-up for another store's New Year sale. The subscription for the holiday variation dipped, which means we're starting to see a pattern. Maybe new site visitors don't respond as well to a short-term, seasonal promo as they do to a general welcome. We're still testing for both stores.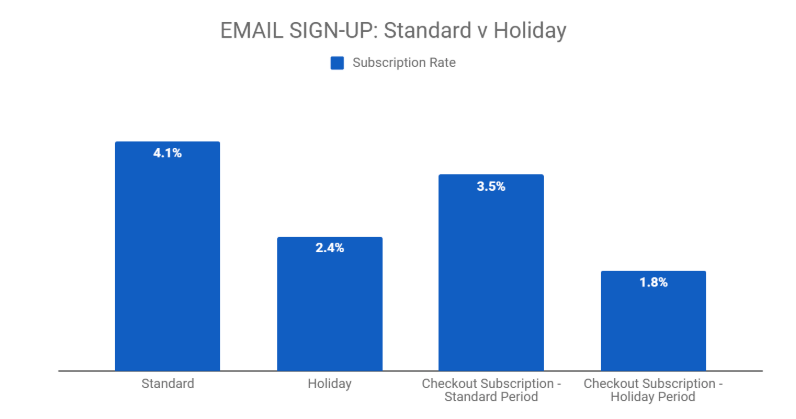 That said, you can see one more interesting signal in the chart above. Our subscription rate overall for this period was down, not just for the pop-up but for the store as a whole. So we may be seeing broader behavioral patterns that signal that all new visitors are more hesitant to subscribe over the holiday.
In sum: it's not a bad idea to think of your lead collection strategy as a strategy, with a similar mindset as you approach email messages themselves. Yes, you should be doing something; targeting matters a lot; and there's a lot of room to play with content, too. Start testing in Q1/Q2 and look forward to not only more quick conversions, but also larger audiences for your next big post-BFCM promo.